"I do believe something very magical can happen when you read a book" – JK Rowling
Give the World a Gift of Book
If reading books can be impactful on the reader, writing them can be even more satisfying and life changing. Books are wonderful and important to humanity because they are distillation of ideas and stories which inspire. They are a representation of human ingenuity and can connect humans through words. If you have an idea for a book, go for it. Your non-fiction book would influence an individual reader, or even the masses and change their minds. Your fiction book can feed the imagination of others and touch their hearts. On the individual level your book can increase your revenue stream and help you establish connections.
But from an idea to a book on the shelf to a book in the reader's hands – it is a journey. You will need to put idea to paper, revise your work and perfect it. You will need to go through the nitty gritty of book publication and market the book. All of it, some of them uncharted territory. You will need a helping hand, and we are here to cheer you on and help you out. So begin this journey with us today and give the world the gift of a book by the end of it. It is not only your dream, it is also ours.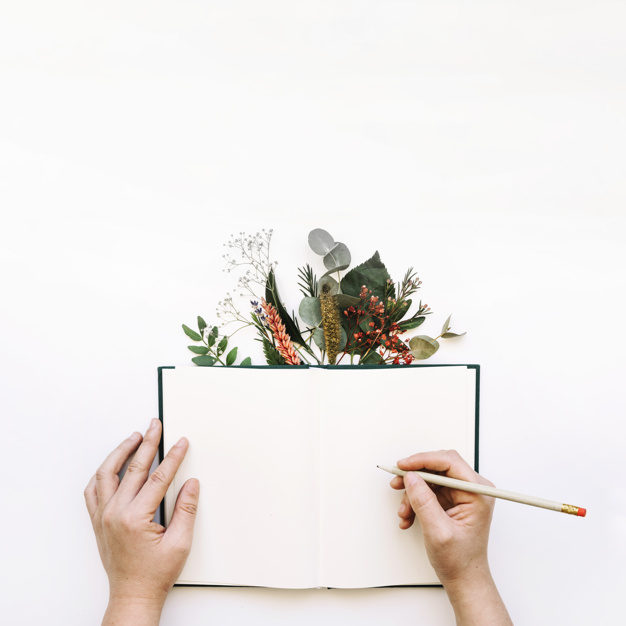 How we can help
Our support and services include:
Book design and layout: Design in terms of book's cover, interior layout and illustrations can captivate the reader's attention. Our team of designers and artists will bring your ideas to life with their art.
Editorial services: To transform your ideas into a book you can be proud of, our editorial team is on hand to provide you with the support you need.
Formats: We will be able to help you publish your book in various formats, whether paperback, hardcover or e-book.
Marketing: A great book needs readers to appreciate. In order to reach your readership, we will provide you with multiple channels across different platforms to maximise your reach.
Selling: The book is finally ready to meet the world and we have a suite of services which will help you sell your book and get retailers to stock copies of it.
Our publishing packages
Books come in different format and sizes and specifications. If you are just starting out and only want to 'give it a try' but don't want it to make a dent on your budget, the starter package will be ideal for you. Or if you want the works (and are prepared to pay for it), there is also the ultimate package. We have different packages to fit your needs as well as your wallet. No hidden costs or fees. Everything is upfront. (Of course, there is GST.)
For black and white productions
Starter package                   SGD 888.00 (before GST)
Intermediate package         SGD 1,888.00 (before GST)
Premium package               SGD 3,688.00 (before GST)
Ultimate package                SGD 5,688.00 (before GST)
For full-colour productions
Starter package                   SGD 1,888.00 (before GST)
Intermediate package         SGD 2,888.00 (before GST)
Premium package               SGD 4,688.00 (before GST)
Ultimate package                SGD 6,688.00 (before GST)
Package Services
Starter package
Standard layout template (choice of 3)
Standard cover template with one free stock image (choice of 3)
One round of proof and correction of up to 20% of pages
ISBN registration
Listing on our online bookstore
Display in at least one local bookstore
Standard specs: A5 / 6 x 9; up to 128 pages (excluding cover)
10 complimentary copies
Intermediate package
Standard layout template (choice of 3)
Standard cover template with one free stock image (choice of 5)
Production editing (at proof)
Complimentary editorial style sheet
One round of proof and correction of up to 20% of pages
ISBN registration
Listing on our online bookstore
Display in at least one local bookstore
Standard specs: A5 / 6 x 9 / 7 x 9; up to 144 pages (excluding cover)
20 complimentary copies
Premium package
Standard layout with selective customisation
Customised cover where you can select from our stock image licences
Copy-editing editing (one round) for grammar, syntax and word usage
Complimentary editorial style sheet
One round of proof and correction of up to 20% of pages
ISBN registration
Listing on our online bookstore
Display in at least one local bookstore
Choice of specs: up to B5 size; page extent up to 160 pages (excluding cover)
30 complimentary copies
Ultimate package
Fully customised layout
Customised cover (plus one enhancement) where you can select from our stock image licences
Additional stock images up to 10
Copy-editing editing (one round) for grammar, syntax and word usage
Proof-checking (one round)
Complimentary editorial style sheet
One round of proof and correction of up to 20% of pages
ISBN registration
Listing on our online bookstore
Display in at least one local bookstore
Choice of specs: up to B5 size; page extent up to 160 pages (excluding cover)
50 complimentary copies
Optional items:
Imprint creation plus icon: $800.00
Additional copies / offset copies: Price to be advised
Illustrations: Price to be advised
Hard cover edition: Additional $6.00 per copy