English Practice Papers in Listening Comprehension & Oral Communication (Strictly for sale to MOE schools in Singapore)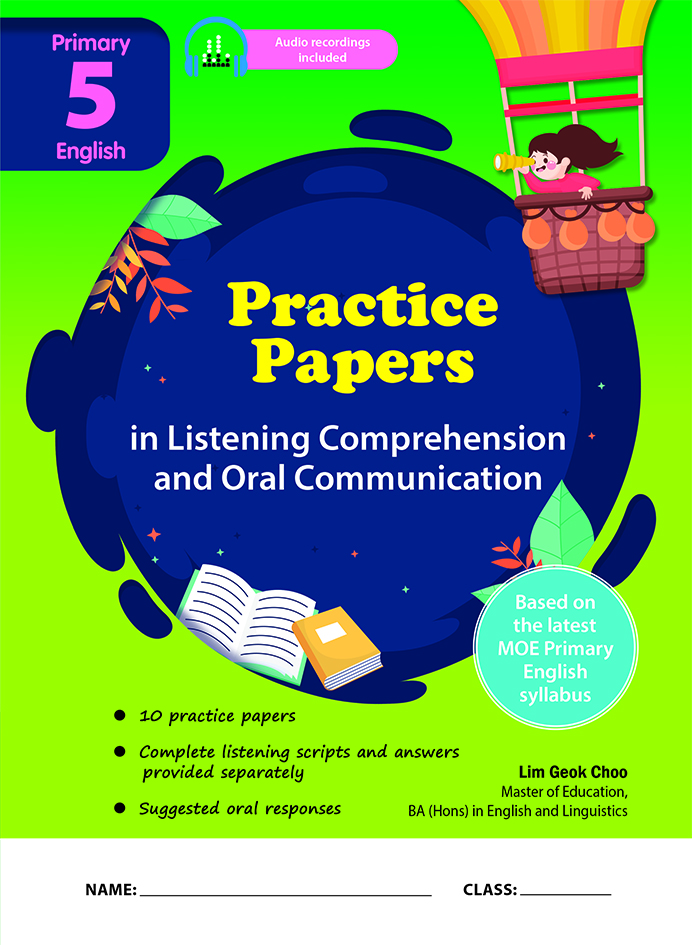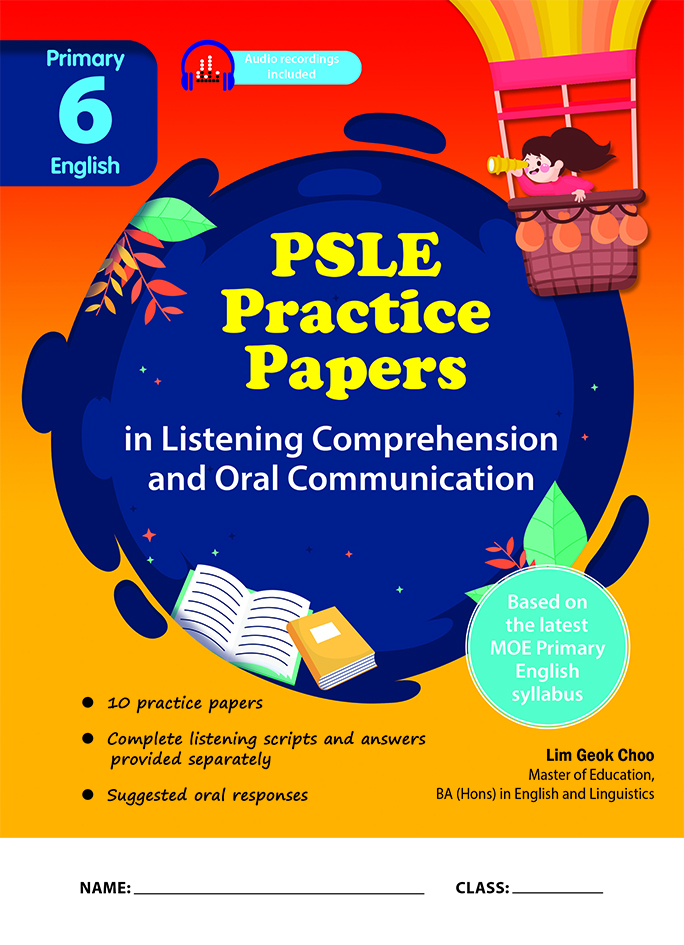 Written by Lim Geok Choo, each Primary 5 and Primary 6 book comprises the following:
10 practice papers for Paper 3 and Paper 4
– Paper 3: 20 multiple-choice questions
– Paper 4: Reading Aloud, Picture Stimulus and Conversation prompts
Audio recordings (provided online)
Listening Scripts for all practice papers
Answers, Suggested Oral response scripts and Show-and-tell scripts
There are 10 tests that simulate examination conditions that schools can use to provide much needed practice for students to hone their listening comprehension and oral communication skills.
As practice guides for the PSLE, the books also include answer keys and sample oral conversation responses. These are made available to teachers only; students will not see them in the hard copies of the books. Teachers can use them to go through their students' answers, and help students take note of their misunderstandings in order to avoid them in future. The books are thus suitable for both formative and summative use in assessment.
Answer guides with listening scripts are also available in hardcopy and/or can be downloaded from our website for adopting schools.
Please email our school sales team at contact@cpdsingapore.com for more information.
Full Listening Comprehension Papers
Reading Aloud and Picture Stimulus
Full listening scripts and listening instructions are provided
Pronunciation, word stress, intonation and expression for Reading Aloud
Suggested responses for Conversation prompts and alternative responses