The General Paper is often a difficult paper to score at the A-Levels. In Paper 1, students will have to pick a topic out of 12 questions to write about in 1 hour and 30 minutes. They will be assessed based on their content and use of language, and the paper carries 50% of the final grade. Compared to composition writing in the O-Levels, the General Paper essay writing section will be more demanding and challenging. Examiners often look out for the ability to convey and sustain a good argument, together with strong examples to support those arguments.
Andrew Smith's A-Level General Paper: Model Essays by Themes (Second Edition) is the perfect study companion for students wishing to perfect their writing skills. The practices are aimed at equipping students with the necessary skills to score at the A-Level examination.
About the book
This book can be used either in the classroom or at home for self-revision. Below are several components which can be found in the book: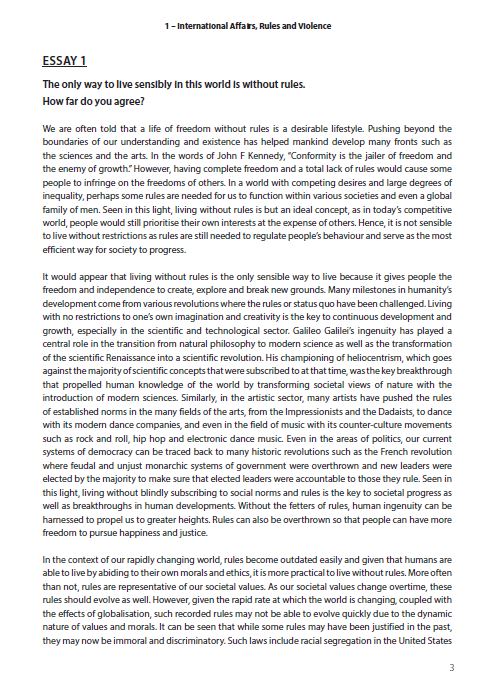 Full model essays are providedfor effective revision and to promote extensive and independent learning. As students go through the model essays, they can familiarise themselves with how to structure their own GP essays.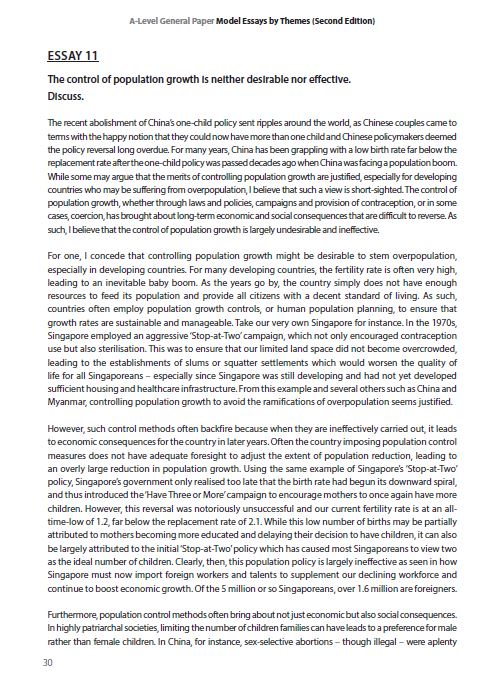 A diverse range of topics are included, ranging from current affairs to the arts, literature and society. Students can pick up on interesting topics and content notes to use in their own essays. This also boosts their confidence when deciding on which of the 12 topics to write on in their examination.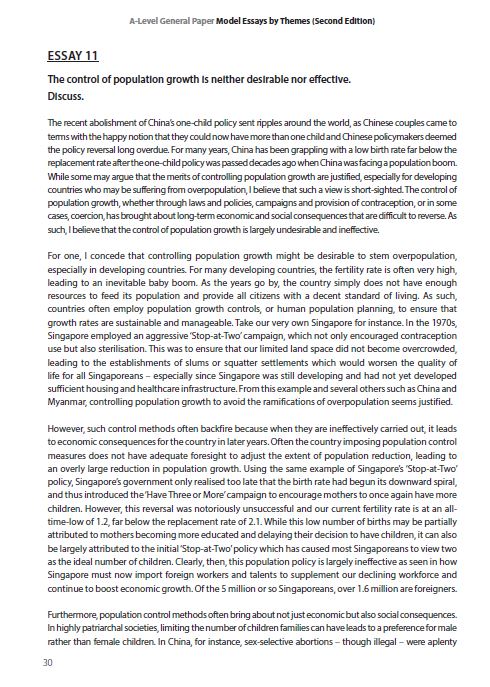 By using this book, students can strengthen their critical thinking and reading skills, on top of learning how to write and sustain strong arguments. This will eventually help them as they sit for their A-Level examinations.
Practice makes perfect. Diligently going through the essays in this book will help your child to get better at their writing skills. The model essays in this book are carefully selected to ensure effective revision. Over time, this also builds your child's confidence when it is time comes to sit through school examinations.
It may take time to learn perfect one's writing skills, but luckily, there are many helpful resources available at CPD Singapore. Other English titles suitable for JC students are available on our CPD online shop, such as A-Level General Paper Content Knowledge for Revision and A-Level General Paper Key Notes by Topic. For more titles, visit CPD's online shop at https://cpdsingapore.com/shop/ today!