In recent years, the Ministry of Education has introduced subject based banding in primary schools. This means that in Primary 4, students would sit for an end-of-year examination, which would determine the subjects they can take in Primary 5 and 6. Hence, it is important for students to have a strong grasp of their subjects before taking their Primary 4 exams. The Complete Guide to Primary English Volume 1 (Primary 4) by Lim Geok Choo is a useful guide for students to revise their English, from simple grammar to more difficult comprehension passages.
This title is a comprehensive revision guide aimed at strengthening students' language and assessment skills, and to give them a confidence boost before sitting for their exams. It covers all the components of primary education leading up to the Primary 4 streaming examination.
About the author
Lim Geok Choo holds a Master's Degree in Education and a Bachelor's Degree (with Direct Honours) in English and Linguistics. She has more than 30 years of experience as an educator, and has published and developed various English resources for primary and secondary schools as well as junior colleges.
About the book
This book covers Paper 1 to Paper 4 of the English examination. It can be used either in the classroom or at home for self-revision. Below are several components which can be found in the book: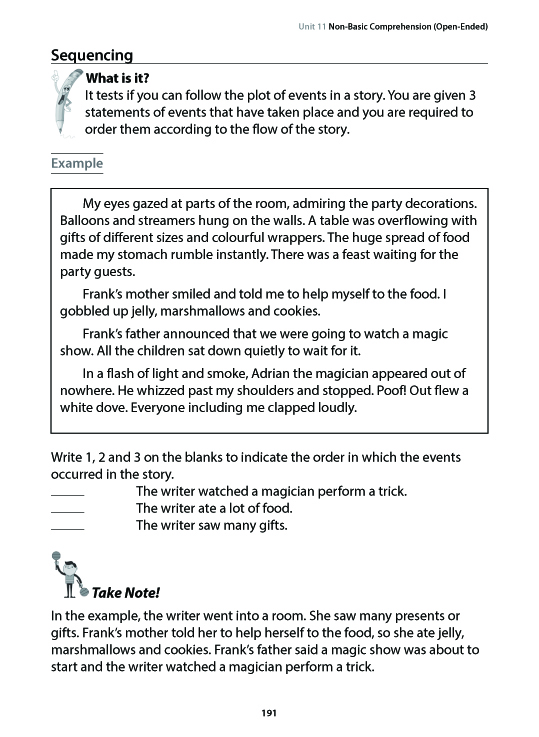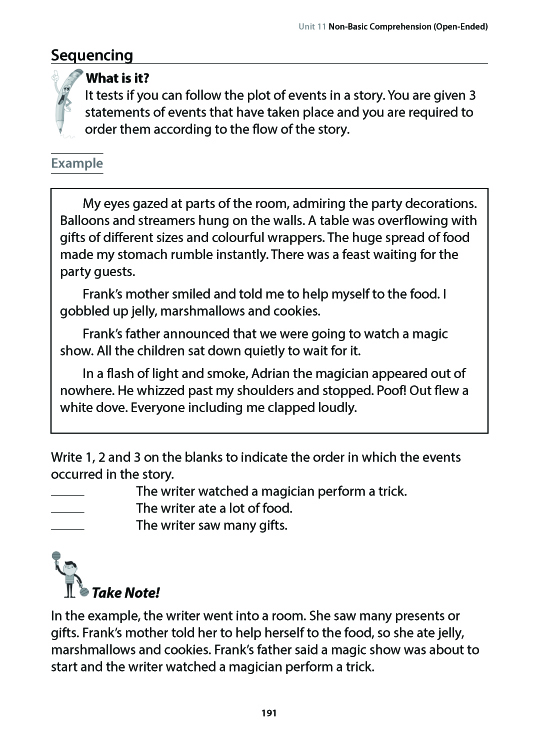 Clear definitions and examples are provided to help students understand what is required for each component and what they have to do to score well. Each exam component is different and this book summarises the key points for each one.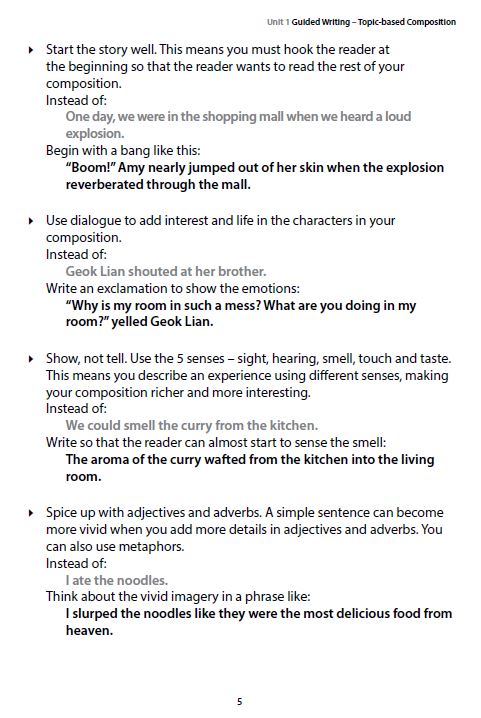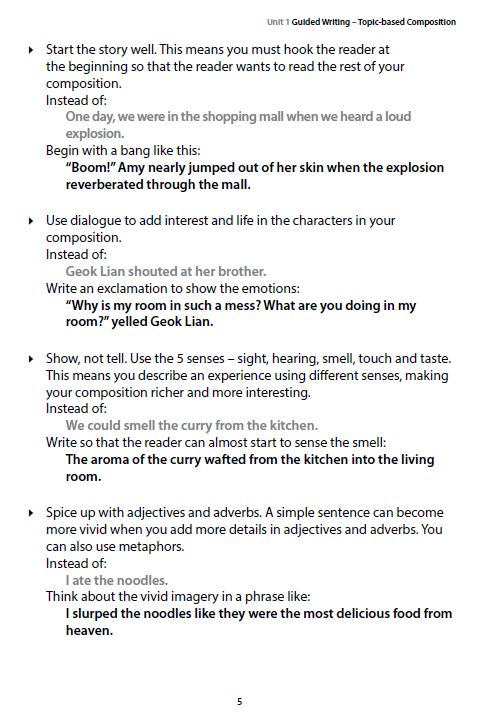 Key skills are highlighted for effective revision whenever needed. This provides a useful guide for students before they start attempting the more difficult questions.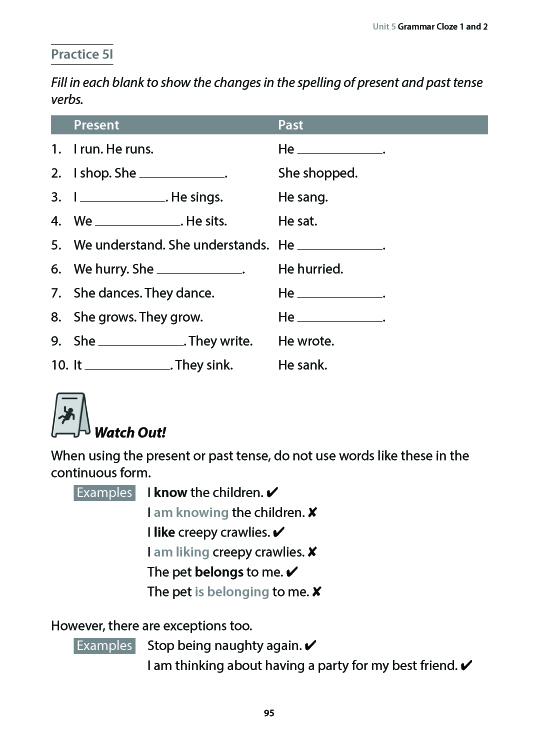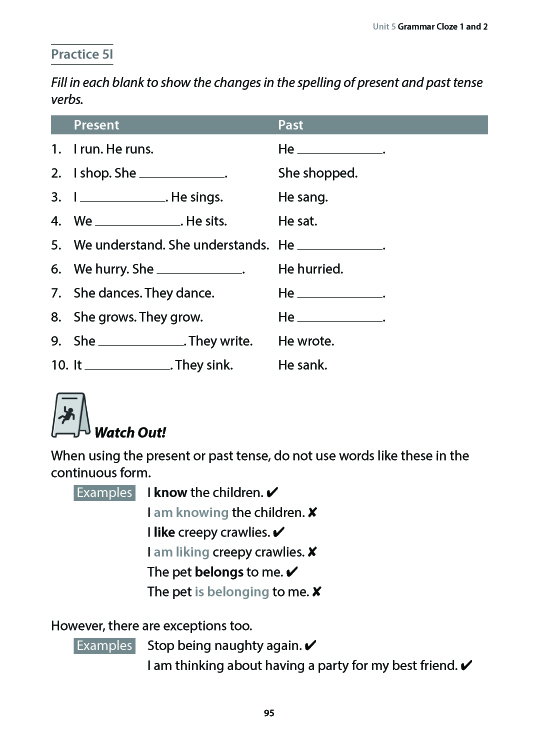 Common errors such as "Watch Out!" sections are pinpointed so that students can learn to avoid them. Merely focusing on drilling practices might not be as effective if students do not know about any mistakes they are making. This helps make revision more productive as students are aware of possible mistakes.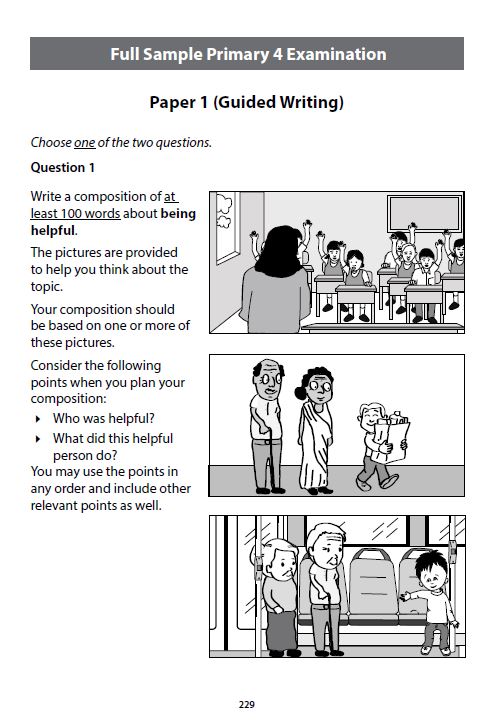 A variety of short and long exercises are included for students to train their answering skills. Practices are also included in the exam format to help students get attuned to taking assessments, with answer keys provided.
Practice makes perfect. Diligently going through each exercise in this book will help your child to get better at their English skills as they get more exposed to the different question types. The exercises in this book are carefully selected and important language tips are reiterated to ensure constant learning progress. Over time, this also builds your child's confidence when it is time comes to sit through school examinations.
It may take time to improve one's language skills, but luckily, there are many helpful resources available at CPD Singapore. Lim Geok Choo has also authored multiple English titles available on our CPD online shop, such as the Complete Guide to Primary English (Volume 2) and Primary 4 English Mastering Grammar Skills. For more of her titles, visit CPD's website today!