It is often difficult for children to master comprehension skills, especially when it comes to open-ended questions. Not only do they have to understand what the passage is saying, they also have to be able to relate the passage to what the questions are asking. This can be demanding for Primary One students who may not have had much practice with such exercises. This is why Lim Geok Choo's Primary 1 English, Mastering Comprehension (Open-Ended) Skills is the perfect practice book for students looking to improve their English.
Why are open-ended comprehension questions important?
As children learn to answer comprehension questions, they will also learn how to make connections between different parts of the text. Being adept at understanding texts and drawing conclusions from them can help your child grow in confidence as they grow older and navigate through the information-saturated society we live in today.
About the author
Lim Geok Choo holds a Master's Degree in Education and a Bachelor's Degree (with Direct Honours) in English and Linguistics. She has more than 30 years of experience as an educator, and has published and developed various English resources for primary and secondary schools as well as junior colleges.
About the book
Primary 1 English, Mastering Comprehension (Open-Ended) Skills provides excellent exercises for students who are struggling with their English comprehension. Its exercises are comprehensive and detailed, and the book is divided into helpful sections for easy revision. The book can be used either in the classroom or at home for self-revision.
Each unit in this book contains the following sections: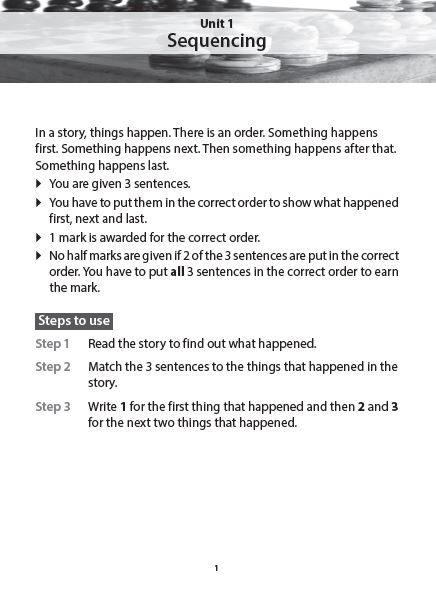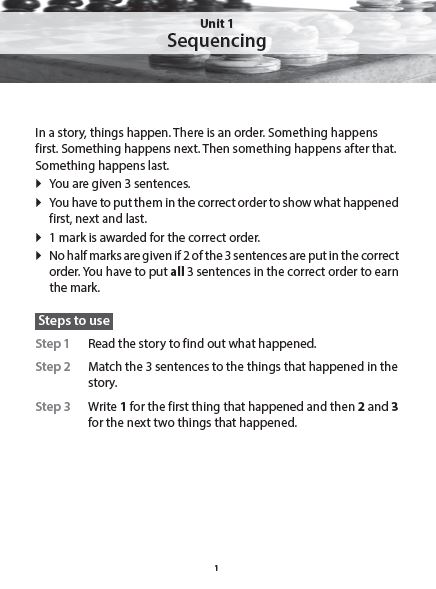 Notes and examples are clearly stated to explain the demands and expectations of the open-ended exercises. This is useful for parents, as they may not understand the requirements of this component.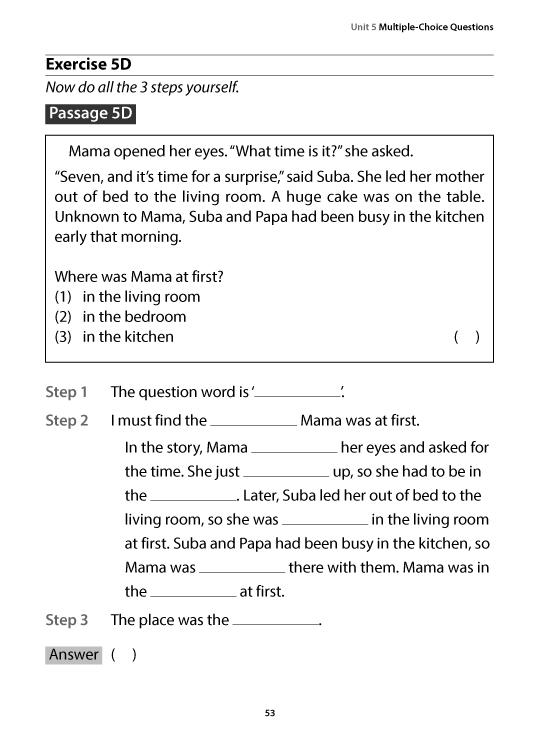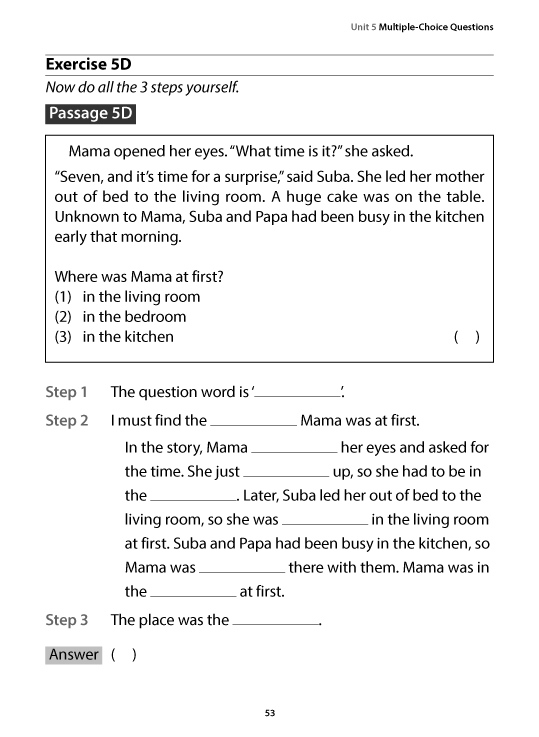 The short guided exercises and detailed answer key provide students with immediate practice and guidance. Clear steps are given beside the exercises to help to break down the questions into more manageable parts. This is particularly useful in helping students build up their confidence in answering comprehension questions. After attempting the questions, students are able to check their work and take note of any mistakes made.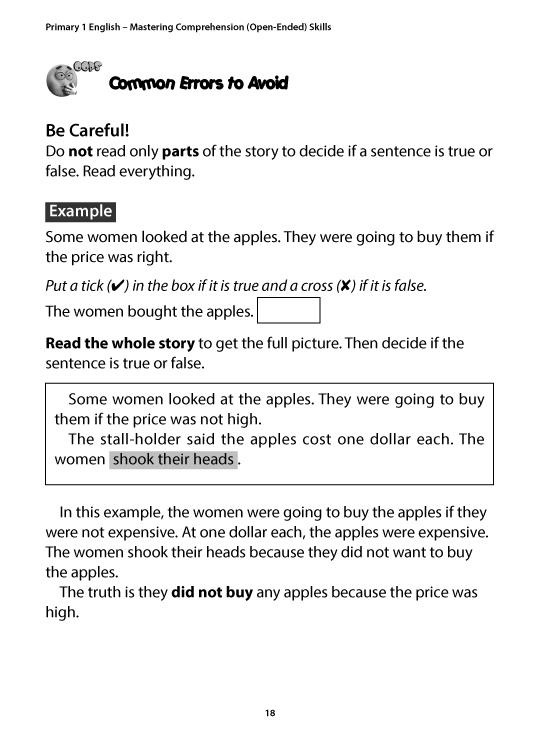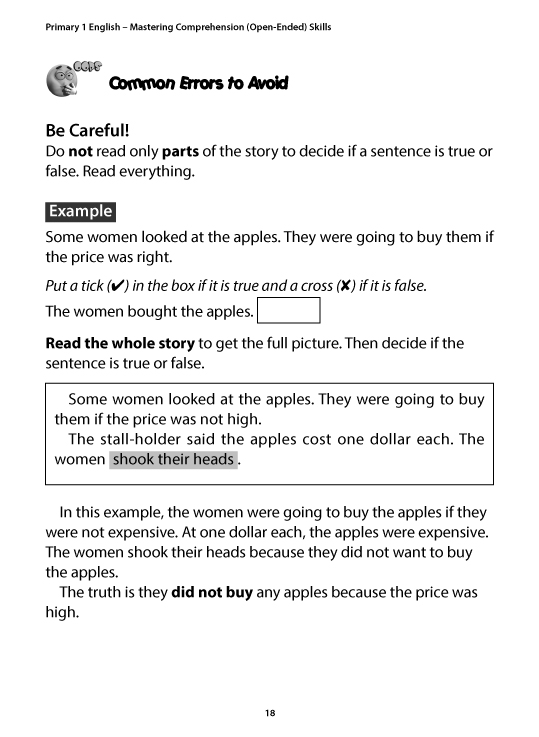 Merely focusing on drilling practices might not be as effective if students do not know about any mistakes they are making. This book highlights the common errors made by students in their comprehension practices. This helps make revision more productive as students are aware of possible mistakes and take more care to avoid them.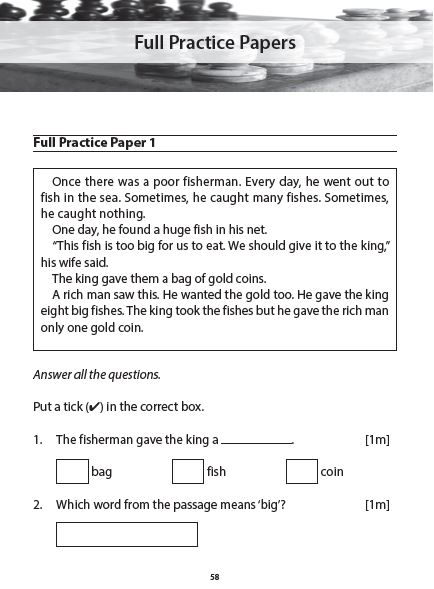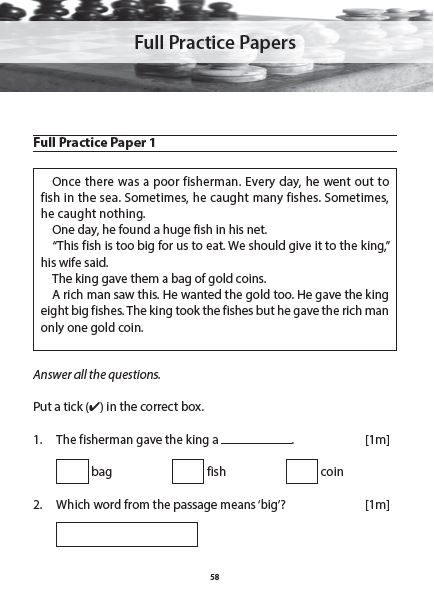 And if that is not enough, there are 10 Full Practice Papers for students to test their skills. To get the maximum benefits from this book, it is best to complete the exercises in front first, before attempting the practice papers. This gives students confidence so that they can be better prepared to handle the demands of their school-based comprehension tasks.
It may take time to improve one's language skills, but luckily, there are many helpful resources available at CPD Singapore. Lim Geok Choo has also authored multiple English titles from Primary to Secondary levels, with topics ranging from Grammar to Paraphrasing skills. For more of Lim Geok Choo's titles, visit CPD's website today!