Eric Kua graduated from the National University of Singapore (NUS) with a Bachelor's degree in Pure Chemistry. A former MOE JC teacher, Eric obtained his Postgraduate Diploma in Education (PGDE) at the National Institute of Education (NIE), Singapore. He also completed the course on Teaching and Learning Strategies for Higher Education from Harvard University's Derek Bok Centre for Teaching and Learning.
Eric is the founder of Eric Kua Education Centre Pte Ltd, and a principal Chemistry tutor at the Mr Khemistry tuition centre. He specialises in H2 Chemistry tuition for A-Level JC and IP students.
He is the author of "Organic Chemistry – Mastering Synthesis and Elucidation Questions". We asked him to share some of his thoughts on his book, and on how students can overcome some of the challenges they face when they are studying Chemistry.
About the book
1. How will this book help students to master Synthesis and Structure Elucidation questions in Organic Chemistry?
This book will help students to understand what to look out for in their exams, and expands on how they can develop the thought process behind the question analysis.
2. Can you share on why you chose to focus on these two types of questions?

I have previously published a book on novel organic questions. These two types of questions are, in my opinion, very useful in helping students to connect the dots in Organic Chemistry. Namely, in addressing functional group transformations and changes to the carbon chain.

It also helps them to better understand the connections between different functional groups and how they are used.
3. What are the skills in the Analysis Method that you are hoping for students to acquire through this book?

I hope students will uncover the recurring themes in Synthesis questions and develop the mental heuristics to help them process the questions quickly and accurately.
4. Can you share why the Analysis Method is important in answering exam questions?

Time is of the essence when answering exam questions. This proven format allows students to breeze through the initial thought process, while taking out the guesswork that most students do for structure elucidation.
5. What are some of the most frequent mistakes made by students on these two types of questions?

For structure elucidation questions, students tend to guess the structure by trial and error, which wastes a lot of precious time. Some students do not write proper deductive statements, thus omitting the type of reaction or functional group.

For synthesis questions, students should avoid free radical substitution as the product formed cannot be easily controlled.
6. How can students quickly develop the thought processes to answering Synthesis and Elucidation questions?

Unfortunately, organic reagents and conditions need to be remembered through regular practice. There is no shortcut to mastering these questions, but familiarity with how we approach these questions helps greatly in the long run.
About yourself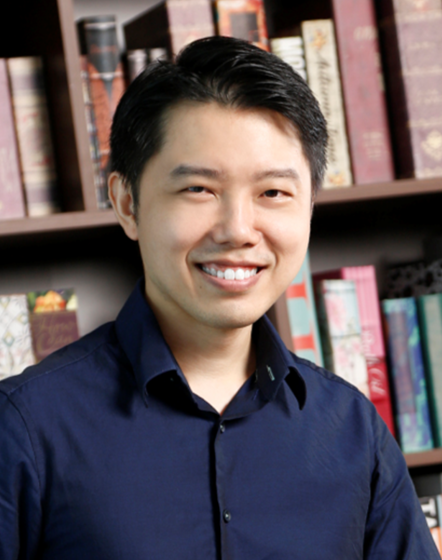 1. What attracted you to pursue a Bachelor's degree in Pure Chemistry?

I suppose I was sold very early on in life on the idea that being a scientist is cool.
2. What are some of the practical applications of Pure Chemistry in everyday life?

One of the most exciting areas of development in the world today is the transition of the internal combustion engine cars to electric cars. At the core of this revolution is the electric car battery – specifically, the study of electrochemistry.
3. What are some of the common challenges that students face while studying Chemistry?

One of the most common challenges is that much of Chemistry can only be understood at the molecular level. For example, it is difficult to visualise hydrogen bonding in the water molecules.
4. What can students do to address such weaknesses while studying Chemistry?

They can use analogies to help them understand the concepts, before internalising the key phrases.
5. How can parents or peers play a supporting role in helping students during their studies?

Parents can be more involved by asking about the child's academic progress. Peers can form study groups to discuss tutorial questions together.
6. In your opinion, what is the most effective method to study Chemistry in general?
It is good to schedule a regular time for study and to make use of lull periods throughout the day, in order to revise what was taught in school.
7. What are some of the career opportunities that students can look forward to with a sound knowledge of Chemistry?
Chemistry is a pre-requisite to many courses in universities, like Medicine, Dentistry and Chemical/Material Engineering.
8. What is the number one thing that all Chemistry students should remember?

All physical things in the world start from atoms!
9. Lastly, do you have any other insights from your years of teaching to share with students and parents?

It is okay to seek help when it is needed. Facing and overcoming challenges, whether they be physical or mental, can prove beneficial in the long run.