Karman Chua graduated with a Master's degree in Education (M.Ed.) from NIE, a Post-Graduate Diploma in Education (PGDE) from NIE, and a Bachelor's degree (Honours) in Biology from NUS. A former MOE JC lecturer, Karman has accumulated 10 years of experience from teaching H2 Biology at local junior colleges. Currently, Karman is working as a flexi-adjunct teacher and tutor.
Today, Karman shares with us more about his book "Key Guide A-Level H2 Biology: Key Summaries for Effective Revision", and how Biology has inspired him and his students.
About your book
How should students use this guide book to revise effectively?
This guidebook is a summary of the major concepts taught in the current A level JC H2 Biology syllabus 9744. Students can use the guidebook as a reference for common errors, and learn from the past mistakes made by other students.

How different are the latest syllabus requirements compared to 10 years ago?
The syllabus is more focused on molecular biology such as DNA and gene expression now.
3. What are some of the topics that students tend to be weaker at or face challenges in?
DNA and gene expression topics tend to be more challenging for students.
4. Is there a 'best method' to preparing for Biology exams?
It is important to understand and memorise the concepts, and then practise on lots and lots of past years' exam papers.
5. How should students manage their time efficiently during their Biology exams?
Students should keep in mind the time allocations for the different, and practise on past years' exam papers to get a sense of the time constraints.


About Yourself/Work/Expertise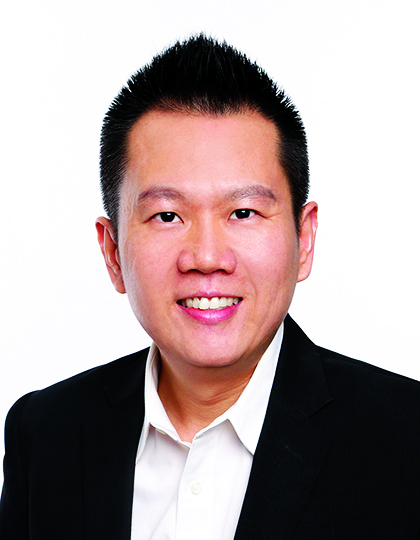 Why did you choose to study and teach Biology?
It was passion that made me choose to pursue a Biology course at university. After doing very well in my first 2 undergraduate years, I was offered a Ministry Of Education Teaching Award that paid for my 3rd and 4th year university fees and allowances.

I was bonded to MOE for 4 years in return. After completing NIE training, I served as a Biology teacher at ACJC for 7.5 years. I also pursued a Masters in Education at NIE, and then taught Biology at NJC for another 2.5 years.

Seeking for a better work-life balance, I resigned from MOE in 2017 and continued my journey as a H2 Biology tutor.
2. How do you encourage students to be more interested in Biology?
The students who come to me are already highly motivated and interested in Biology. I merely help them sustain their love for Biology by sharing my insights into the subject.
3. What are some misconceptions of Biology that people tend to have?
Most people do not realise that genes are not everything. The environment plays a significant role too in influencing a person's behaviour and actions. 
4. Has the teaching methodology for Biology changed over the last 10 years?
Teaching methodology today tries to be more student-centred. After all, our students are the next generation of scientists and leaders.
5. Have student attitudes and perceptions towards Biology changed over the years?
The current syllabus 9744 was started in 2017 with more emphasis on the Practices of Science; that scientific knowledge is subject to critical debate and peer review, and that scientific knowledge/concepts/models will change in the light of new data/evidence. Students are starting to appreciate that.
6. What are some of the highlights or memorable moments that you have had from teaching Biology over the years?
I had a student who first came to my class disappointed with the learning of Biology. After learning Biology in secondary school, she was disillusioned and felt that the subject was all rote-learning and uninspiring (but she didn't tell me). In class, I always did my best to teach my students everything I knew about the wonders of Biology.

Eventually, this student completed her A level exams, and decided to pursue Medicine in university. Her mum then thanked me for reigniting her daughter's love for Biology, and said that I had an impact on her daughter's decision to pursue her childhood dream of becoming a medical doctor.

After receiving this feedback, I am encouraged to teach and share more about Biology with my students, knowing that the knowledge I share has a significant impact and may change my students' life trajectory.
7. Lastly, how can parents effectively support their children who are studying Biology?
At JC level, it is difficult for parents to guide their teenage children academically in A level Biology. I would advise parents to focus on being a friend and a mentor to their teenage children.

It is important to watch for behavioural changes and signs of stress, especially during exam season. It is good to encourage their children to take a break from studying and get some exercise outdoors.
From my experience, JC students are all highly motivated young adults and are intrinsically inspired to do well in their A level exams. As parents, we can help them to balance their expectations and remind them that there is more to life than good grades.