Vanessa Wong graduated from Nanyang Technological University with a major in Applied Economics. She founded Math with Van and over a span of ten years, she has helped hundreds of students to score A* (or AL1) for PSLE Math through a proven framework that develops analytical thinking in students, sparking their ability to solve challenging word problems in a systematic way. Her inspiring story was also featured on TV.
Vanessa is the author of PSLE Mathematics Guide To Word Problems. This book includes detailed explanations on how the steps on drawing models come about and pointers that give students the opportunity to ponder on the questions. By using this book, parents and tutors also no longer have to experience frustrating moments when they coach their children or students in primary school Mathematics.
Today, Vanessa shares more about her journey in teaching Mathematics.
About your book
1. How will this book help students to master Mathematics word problems effectively?
This book provides detailed explanations on how the steps on drawing models come about. It contains pointers that parents can pose to your children. Rather than feeding students with the solutions immediately, parents should give them the opportunity to ponder on the questions.

The questions are grouped according to similar concepts so that you can observe and identify the underlying attributes of each concept. They are also grouped according to the level of difficulty to ensure a progression of learning.
2. Why is the model drawing method important in Mathematics?

The CPA (Concrete-Pictorial-Abstract) approach is important because model drawing enables the student to 'see' the solution and hence understand it better. Like they say, a picture paints a thousand words.
3. Can you name some of the most important tips and tricks that students should know in order to prepare well for PSLE?
It is important to understand the fundamentals and know the rules. For example, fractions of different wholes in word problems cannot be added or subtracted.
Students have to understand the question and identify the underlying attributes so that appropriate strategies can be used to solve the question in the most effective way. They have to connect the various concepts to see the big picture.

4. How do we encourage students to use their intuition when drawing models?
Drawing models is just like following recipes when cooking. You have to do it step-by-step according to what the question requires. Students should label all the pieces of information in the model so that they can 'see' the solutions appearing right in front of them. Similar to cooking, if we follow the recipe correctly we can be assured of a delicious dish!
5. Mathematics is generally acknowledged as a 'practice makes perfect' type of subject. What else can students do to excel in this subject, on top of consistent practice?
Students must first understand what they have learned lest they end up practising the 'wrong' thing. Old habits die hard so it is important make sure a thorough understanding is achieved before starting on the practice drill.
Students must also be able to link up ideas and concepts to see the big picture.
6. What are some mistakes that students frequently make and how can they avoid them?
Students frequently do not read the question in context. As a result, they do not understand the concept being tested and cannot apply appropriate methods to solve the question.
 About Yourself/Work/Expertise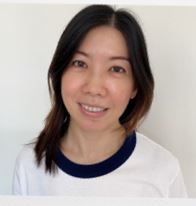 1. Why did you choose to teach Mathematics?

I love Mathematics 😊
2. Can you share how Mathematics has evolved as a subject over the last ten years?

Mathematics has become more interesting over the years. We should not expect the same concept to be tested in exactly the same way. Hence, identifying underlying attributes of any question is of paramount importance.
3. What were some of the challenges you faced when you first started teaching Mathematics?

I had to relearn everything as we used algebra to solve every question during our time. Today, primary school students are not taught to use algebra to solve the question. I had to learn the current problem-solving methods so that it does not run into conflict with what the students are learning.
4. Can you share more about your framework which helps develop analytical thinking in students?

An important component in my teaching framework is the adoption of Sherlock Holmes' method of deductive reasoning in solving crimes. After all, Math problem sums are as mysterious as crimes, at least for some students. With this deductive reasoning method, you can solve any problem sum, just like Sherlock was able to solve all crimes.

The Sherlock Holmes' guide to solving 'mysterious' Math problem sums (aka FUN framework) is:
(F) Fundamentals
They are like the basic rules of any game. Students MUST know the fundamentals of Math. We teach them to students using concrete and pictorial representations. We do not skip any step, so as to help the students build a strong foundation.

(U) Understand the question
To understand the question, a clear step-by-step explanation is important. Observing and looking out for clues will help students to understand the questions better. The ability to observe is what differentiates the students who score well in Math from those who do not.

(N) Narration
Having a good systematic presentation of solutions is important. It will help in guiding the students' train of thoughts.
5. How can students stay positive when faced with challenging word problems?
They should solve whatever they can, step-by-step. As they persist, they may be surprised that they might have already answered the question!
6. Having taught for more than a decade, which Mathematics topic do you think students fear the most and how should they overcome it?

Fraction and Percentage as a topic seems to be most feared. Students have to remember the rules governing fractions and percentages and read them in context. For example, 1/3 of Alan's money is not equal to 1/3 of Alan's remaining money, say after Alan has bought a cap at $10.

They must grasp the basics well, such as knowing what the numerator and denominator represent. Learning Math is like constructing a building. The foundation must be strong. We lay it brick by brick in order to establish a strong foundation so that the building doesn't wobble and collapse.

7. Some parents also find word problems difficult to solve. What advice would you have for them?
Parents have to acknowledge that they are also learning as this kinds of concepts were not taught during their days. It is alright that they do not know how to solve these questions without using algebra.