The Editing section is a compulsory component of Paper 1 of the English examination, and carries 10 marks. To excel in this section, students will need to have a strong command of English and have a keen eye that can spot grammatical errors. In the assessment, students will be given a piece of continuous prose text. They will then have to identify all the mistakes in the text and write the correct versions in the space provided.
Some students may require more practice in editing as it is not always easy to identify all the mistakes in a passage. English Editing Practice Secondary 3 Exp/N(A) by Graham Scott is the perfect study companion for students to practice editing multiple passages. This book is great for students who need more exposure in this section of the paper. The practices are aimed at helping students strengthen their grammar knowledge.
About the author
Graham Scott is from London and has been teaching as well as managing primary schools in Europe, South America and Asia for the past 15 years. He has presented to Singapore MOE teachers as well as at multiple international conferences on the topics of developing reading and writing skills in the English language classroom.
About the book
This book can be used either in the classroom or at home for self-revision. Below are several components which can be found in the book: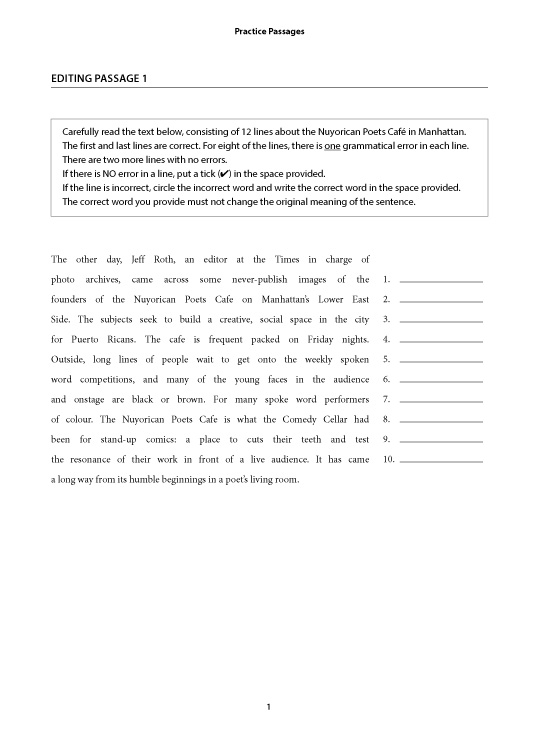 60 practice passages are provided for effective practice and revision. Students can find time to go through a few practices a week before their examinations to build their confidence.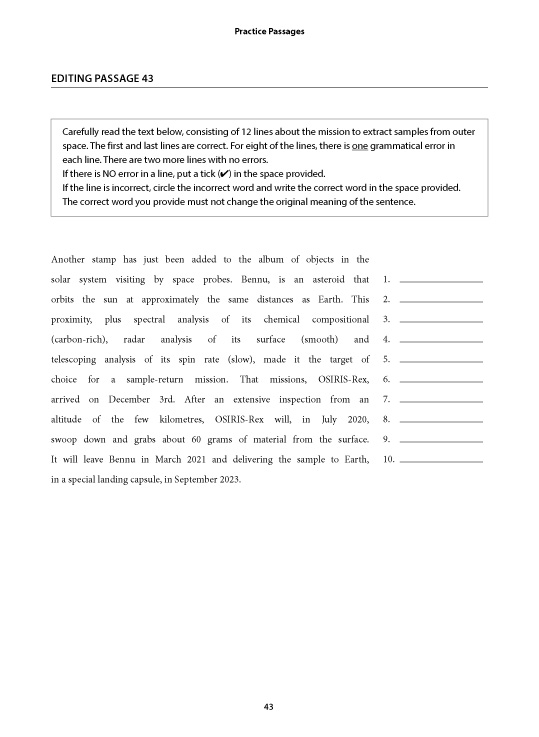 Practice passages are varied and diverse, exposing students to a variety of different texts. This helps students familiarise themselves with different types of prose and prepare adequately for their examinations.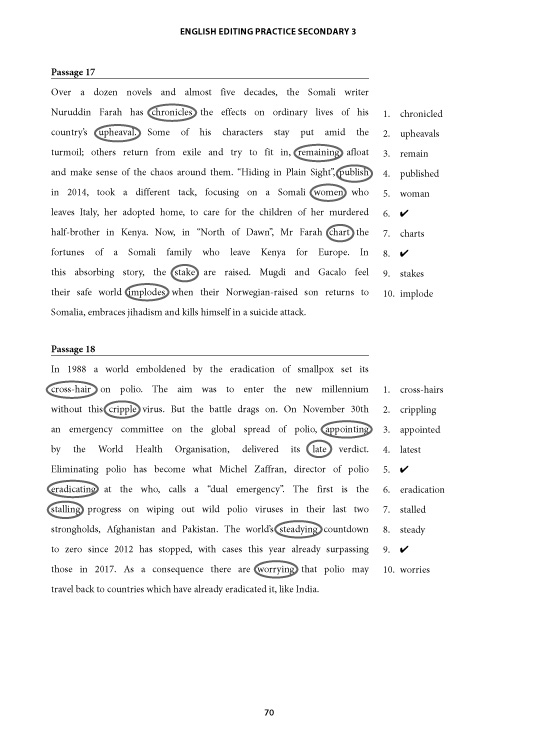 Answers are included for self-evaluation. Students can compare these answers to their own for self-assessment. This enables students to learn independently and understand what is expected for each editing task.
Practice makes perfect. Diligently going through each practice in this book will help your child to get better at their editing skills. The exercises in this book are carefully selected to ensure constant learning progress. Over time, this also builds your child's confidence when it is time comes to sit through school examinations.
It may take time to learn an entirely new skill, but luckily, there are many helpful resources available at CPD Singapore. Similar English editing titles are available on our CPD online shop, across different education levels, such as Upper Primary English Intensive Practice – Editing for Spelling and Grammar and 100 English Worksheets Primary 5 & 6: Editing and English Editing Practice Secondary 4 Exp/N(A). For more titles, visit CPD's online shop at https://cpdsingapore.com/shop/ today!