Situational writing is an important component in the English examination. Students in lower secondary are introduced to it early to prepare them for their O level examinations in secondary 4. But what is situational writing? It is writing based on a given situation. It is a test of the student's ability to write and communicate in a clear and concise manner. Students will be given prompts and writing guidelines, and will have to write based on the information they are given.
How can secondary school students train their situational writing skills? Key Guide Lower Secondary English Mastering Situational Writing by Lim Geok Choo is an excellent resource for students who need additional guidance in their writing. The notes and practices within aim to equip students with the skills needed in order for them to excel in the subject.  
About the author
Lim Geok Choo holds a Master's Degree in Education and a Bachelor's Degree (with Direct Honours) in English and Linguistics. She has more than 30 years of experience as an educator, and has published and developed various English resources for primary and secondary schools as well as junior colleges.
About the book
This book can be used either in the classroom or at home for self-revision. Below are several components which can be found in the book: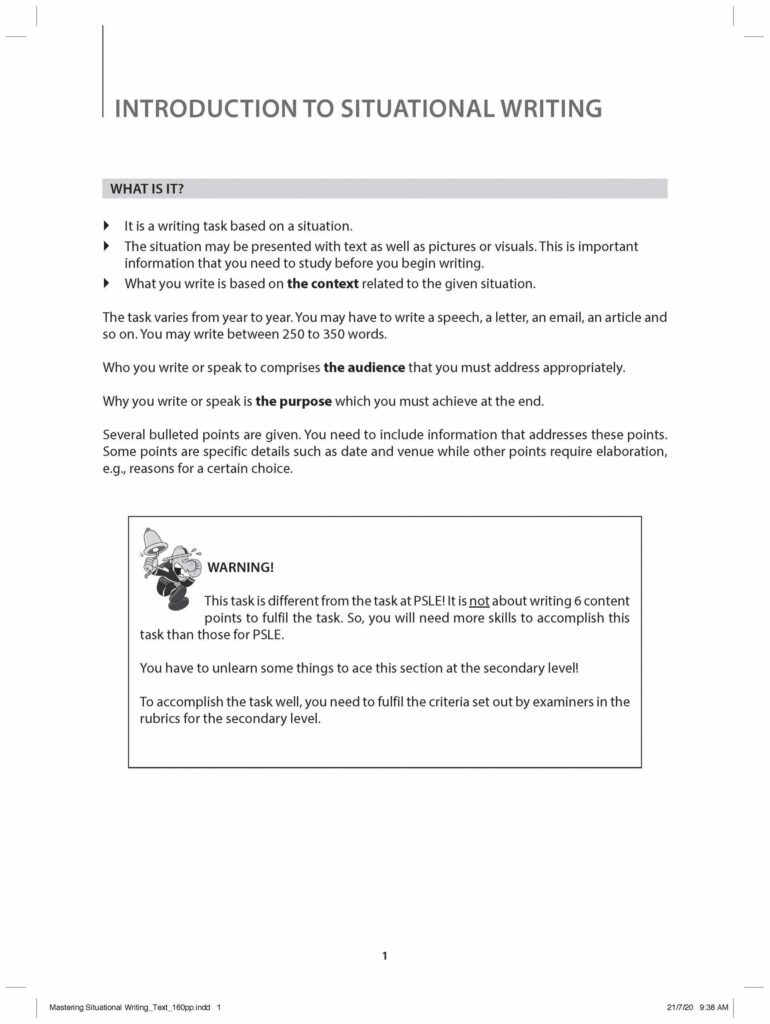 Definitions of important components are highlighted to help students understand the skills that are needed to score marks. This allows for effective revision whenever needed. This provides a useful guide for students to take note of before an exam.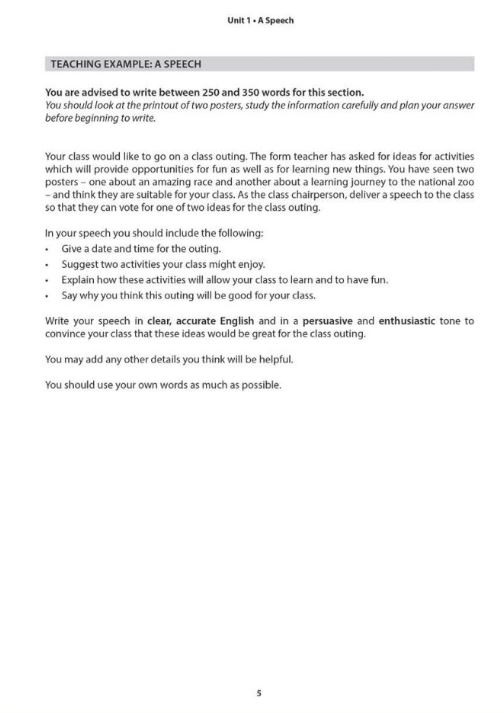 This book also contains teaching examples that includes examples of each type of situational writing task. This helps students familiarise themselves with different tasks and prepare adequately for their examinations.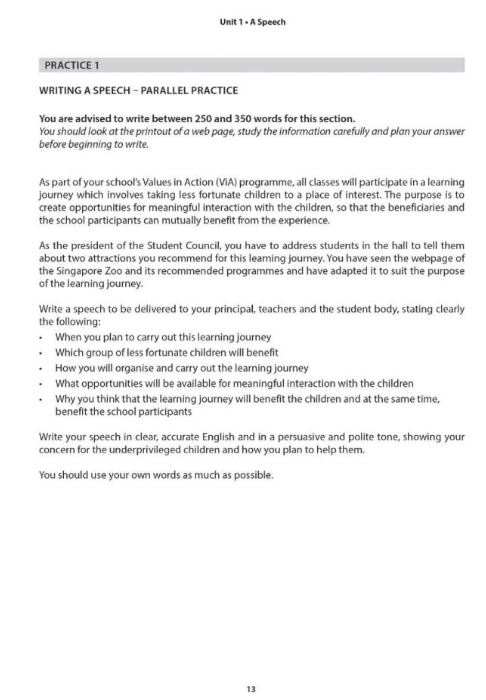 Practice examples are provided so that students can immediately apply what they have learnt from the teaching examples.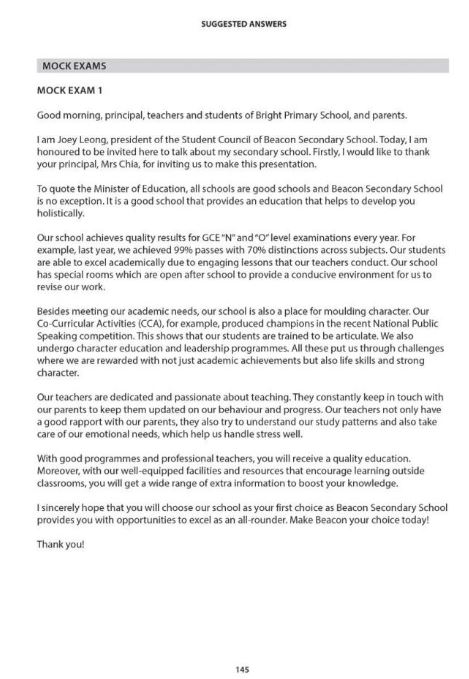 Suggested answers are included for the short exercises and tasks. Students can compare these answers to their own for self-assessment. This enables students to learn independently and understand what is expected for each situational writing task.
Practice makes perfect. Diligently going through each chapter in this book will help your child to get better at their situational writing skills. The exercises in this book are carefully selected and important tips are highlighted to ensure constant learning progress. Over time, this also builds your child's confidence when it is time comes to sit through school examinations.
It may take time to learn an entirely new skill, but luckily, there are many helpful resources available at CPD Singapore. Similar English titles by Lim Geok Choo are available on our CPD online shop, such as Key Guide Lower Secondary English: Mastering Comprehension Skills and Key Guide Lower Secondary English: Paraphrasing Skills. For more titles, visit CPD's online shop at https://cpdsingapore.com/shop today!