As students enter upper secondary, the demands of the English O-Level paper also become greater. In Paper 2, students will be tasked to paraphrase their answers in the comprehension section. To excel in paraphrasing, students will need to have a strong command of grammar and vocabulary.
Key Guide O-Level English: Mastering Paraphrasing Skills by Lim Geok Choo is the perfect study companion for students to practise their paraphrasing skills. The practices are aimed at helping students strengthen their vocabulary and pay more attention to the nuances of language.
About the author
Lim Geok Choo holds a Master's Degree in Education and a Bachelor's Degree (with Direct Honours) in English and Linguistics. She has more than 30 years of experience as an educator, and has published and developed various English resources for primary and secondary schools as well as junior colleges.
About the book
This book can be used either in the classroom or at home for self-revision. Below are several components which can be found in the book: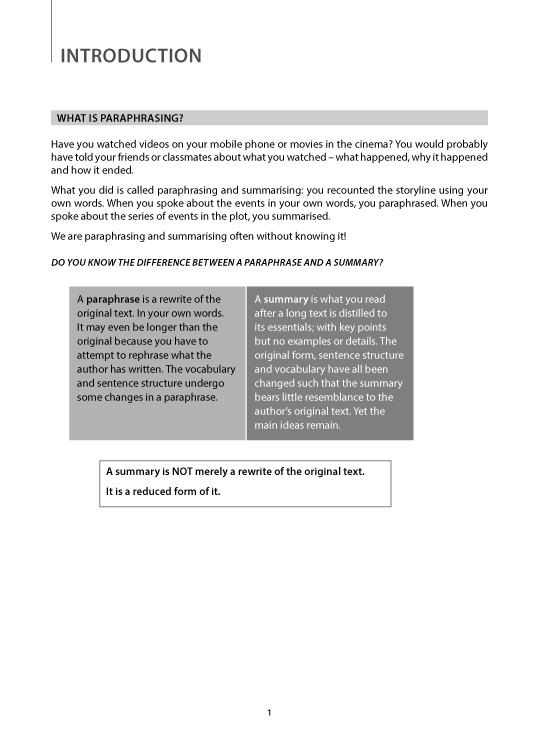 A range of answering strategies and techniques are highlighted in different sections so that students can pick up on these skills for their own use. Sections are comprehensive and organised.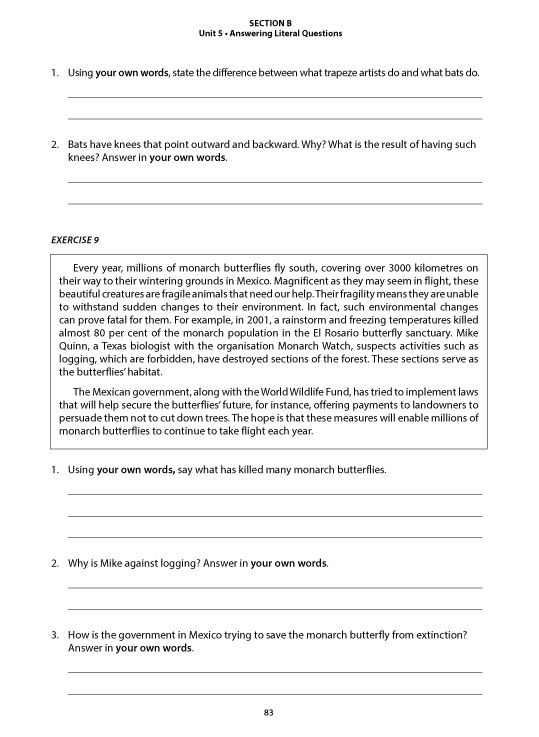 Warm up exercises and a full comprehension test are provided for effective practice and revision. Students can find time to go through the practices before their examinations to build their confidence. The warm-up exercises help students acquire new vocabulary and skills that are reinforced during the rest of the exercises.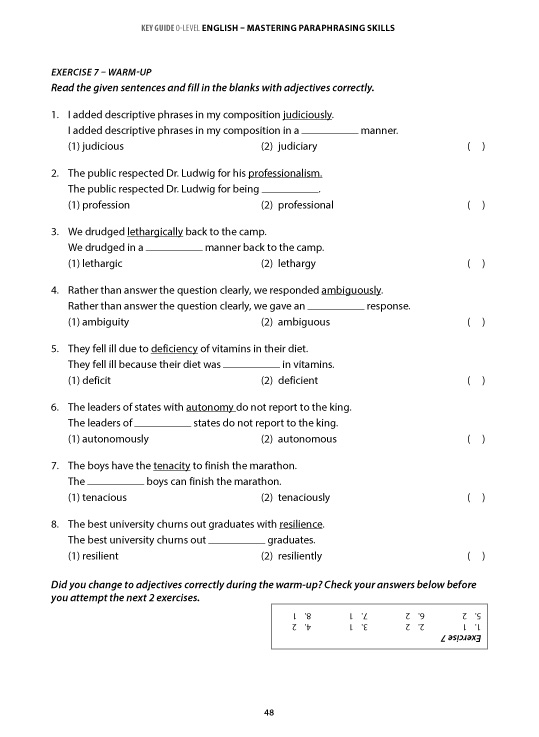 Suggested answers are included for self-evaluation. Students can compare these answers to their own for self-assessment. This enables students to learn independently and understand what is expected for their examinations.
Practice makes perfect. Diligently going through each practice in this book will help your child to get better at their paraphrasing skills. The exercises in this book are carefully selected to ensure constant learning progress. Over time, this also builds your child's confidence when it is time comes to sit through school examinations.
It may take time to learn an entirely new skill, but luckily, there are many helpful resources available at CPD Singapore. Other English titles suitable for Secondary 4 students are available on our CPD online shop, such as Key Guide O-Level English: Mastering Comprehension Skills and Key Guide O-Level English: Mastering Situational Writing Skills. For more titles, visit CPD's online shop at https://cpdsingapore.com/shop/ today!